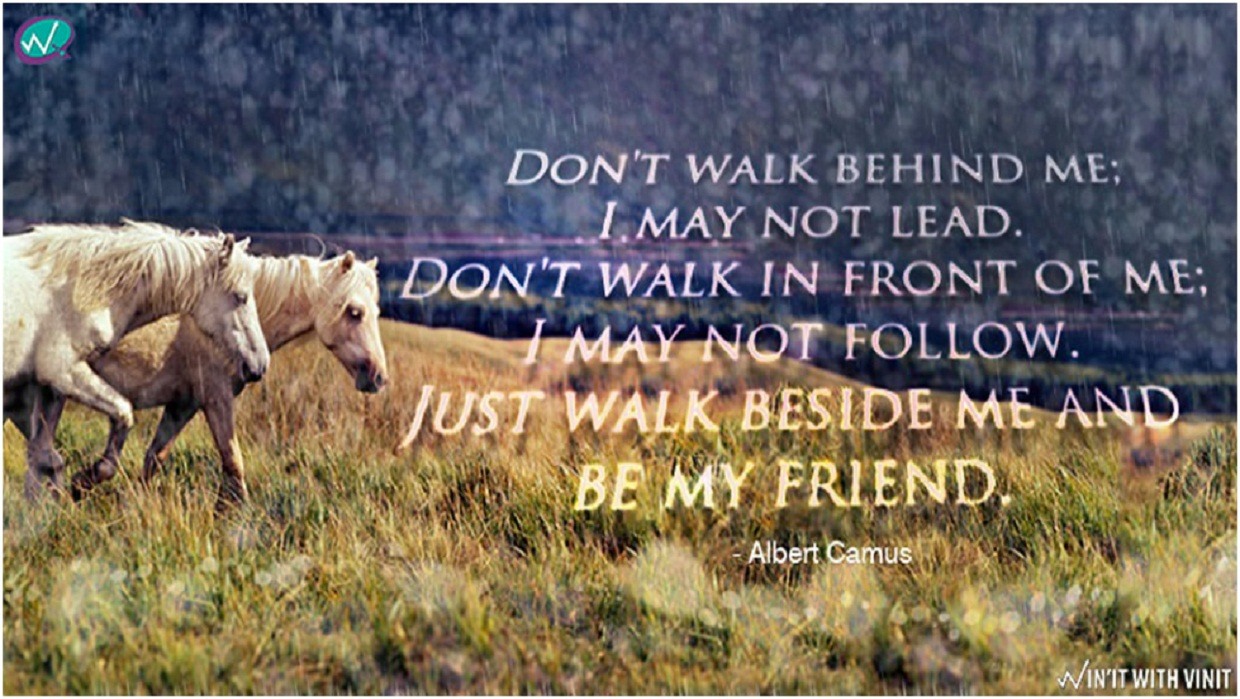 Walk Beside Me & Be My Friend
We get most of relationships as gifts which we can't choose- our parents, our siblings, and many other blood relationships. Thankfully, there are some gifts that we pick ourselves & enjoy these forever. Friendship is one such gift. Many a time, even this relationship starts without any intention to continue for a long period, but once our frequencies match; we develop a strong and unbreakable bond with the person. Friendship, by far, is the most pious of relationships established outside blood relations.
We have our own upheavals in this relationship which many times seem to threaten the bond. And sometimes, it actually gets over on some trivial issue. But, if someone moves away from you for whatever reason, don't regret; may be, he was never made for you.
"If you love something, let it go free. If it doesn't come back, you never had it. If it comes back, love it forever." - Douglas Hortan